Posted by Freeway Auto Body on Apr 12, 2018 in Blog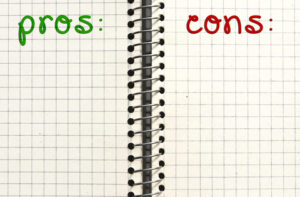 Whether you are liable or not, you may find yourself in a situation where an insurance company is recommending certain body shops to complete necessary auto repairs. When this happens, it can be difficult to determine if the referral is made with your best interest in mind– insurers may have different priorities than your vehicle's resale value. The truth is: there are advantages and disadvantages to this decision. Keep reading for Freeway Auto Body's summary of this common dilemma.
INSURANCE REFERRAL
Most insurers have "preferred" relationships with auto body franchises or chains. This can work to your advantage in some ways, but beware of offers that seem too good to be true.
Pros
Insurance referral can offer quick, priority service;
It is effective for minor or cosmetic repairs;
You do not have to source estimates or quotes.
Cons
The chosen location may be inconvenient to you;
You may not be satisfied with the shop's qualifications;
Opting for speed could compromise your repair's quality.
YOUR CHOICE
While you may encounter high pressure tactics, there is no requirement to use the auto body shop recommended by an insurance company. If you choose this option, be aware of all the possible consequences.
Pros
It allows you to benefit from an established relationship;
Your preferred body shop can prioritize your vehicle's value;
A free choice enables you to rely on reviews and reputations.
Cons
Your insurer may offer less comprehensive customer service;
Delays may occur while waiting for the shop and repairs to be approved;
You may be required to pay up front and wait for reimbursement.
As you can see, there are positives and negatives to dealing with an insurance company that is liable for your vehicle's repair. Review the pros and cons above, but bring any questions or concerns to Freeway Auto Body today!