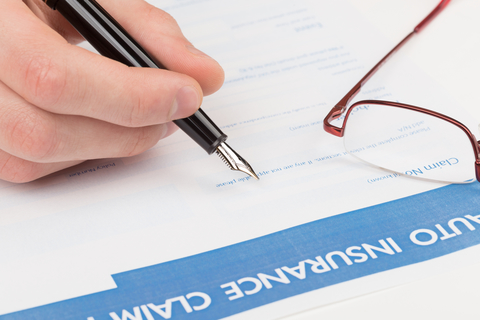 Posted by Freeway Auto Body on Jan 23, 2020 in Blog
Most people don't know that It's your legal right to choose the auto body shop you want to use for your repairs. Many Insurance companies have contracts with large chains, and that might make it easier for the insurance company but doesn't benefit you at all. In fact, it could cost you time and affect the level of service and quality of repairs you receive.
Whether you were involved in an auto collision or need repairs due to vandalism or hail damage, you have enough to worry about. It's your right to choose the auto body shop that's best for you.
Exercise Free Choice, Choose Freeway Auto Body!
We're proud that Edmontonians have chosen us for over 50 years.  Our reputation for auto body excellence has been built one customer at a time and we have the reviews to prove it. Here are just a few of the reasons you should choose Freeway Auto Body:
Written Lifetime Guarantee
Your insurance company will tell you that the work can't be guaranteed unless you use the shop they recommend, that's simply not true. We're proud to offer a Written Lifetime Guarantee on all work we do.
Experience You Can Trust
Freeway Auto Body has been providing auto body repair services to Edmonton and area since 1969. Owner/operator, John Peredery has been a Red Seal Journeyman since 1982 and is hands-on in every aspect of the business.
A Proven Auto Body Process
Our decades of experience combined with the latest equipment and techniques will get your vehicle back to like-new condition. We pre-scan your vehicle so you, and your insurance company are aware of the full scope of work that needs to be done. Once work is completed, we do a post-scan to ensure the health of your vehicle and provide complete peace of mind for you and your insurance company.
Free Auto Body Estimates
Our team of highly trained auto body technicians provide a free estimate before any work gets started. We communicate with your insurance company and ensure you're kept in the loop every step of the way. Use the form on the right-hand side of this page to start your claim.
Real Customer Service from Real People
At Freeway Auto Body you'll always be speaking with a real person, right here in Edmonton. Our friendly staff is with you through every step of the process to answer any questions. We're here to help in any way we can and will even help arrange towing and rental cars if needed.
Freeway Auto Body is committed to providing quick and affordable auto body repairs with the highest level of customer service. We'd be happy to answer any questions you might have, contact us today at (780) 465-4181.