Posted by Freeway Auto Body on Jul 6, 2021 in Blog
Repairing dents and scratches can be easy to put off, especially with everything that's been going on recently. But those dings and dents aren't going to go away on their own. Luckily, Freeway Auto Body is here to make dent repair quick and easy.
Taking care of those minor dents and scratches doesn't just make your vehicle look better, it helps to protect it and prevent larger issues in the future. Here are some of the top reasons you should bring your vehicle into Freeway Auto body as soon as possible.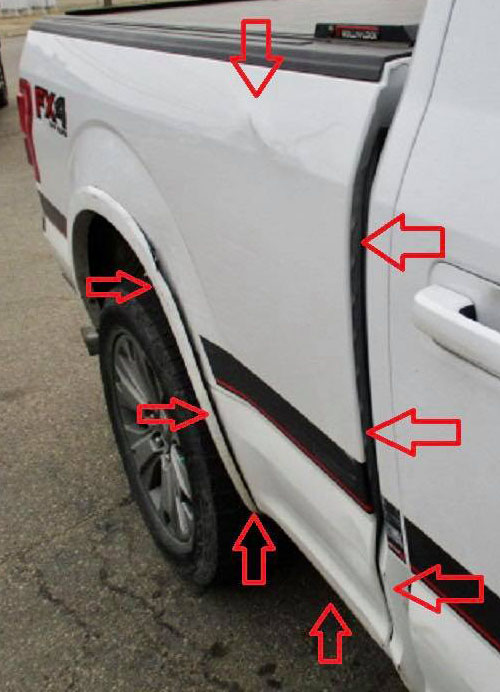 Small damage can lead to larger issues down the road.
Even small dents and scratches can damage your vehicle's paint leaving the metal exposed. Over time moisture, changing weather, and even just washing your vehicle can cause the exposed metal to rust.
Protect your vehicle before your summer road trips.
Summer is the perfect time to explore Alberta, but all that exploring means your vehicle will be exposed to the elements. Don't spend your camping trip worrying. Take care of that minor damage now and make sure your vehicle is prepared for whatever mother nature throws at it. Travelling and camping means you likely won't be parking in a garage and will be leaving your vehicle exposed to rain and hail. We can even apply paint protection film to protect your paint from rocks and gravel that can cause future damage.
Get it done before winter!
Time flies…soon it will be time to think about back-to-school, then Thanksgiving, and then Christmas…. Winter is hard on your vehicle's auto body. The moisture and changing temperatures can do a number on exposed metal. Contact us today and have one less thing to worry about this fall and winter.
Freeway Auto Body makes it easy.
It all starts with a quick and convenient online dent repair estimate. Just answer a few questions, send us a few pictures of the damage and our team will get back to you with a free estimate. We're available to answer any questions and walk you through every step of the process. We will even work with your insurance company if needed.
We're proud to have been Edmonton's #1 choice for dent repair and auto body for over 50 years. Our reputation has been built one customer at a time and we have the reviews to prove it. We're so confident in our work that we offer a written lifetime guarantee on everything we do so that you can be assured that the repairs were done right.
Click here for a free auto body estimate or contact us today at (780) 465-4181 or info@freewayautobody.ca.