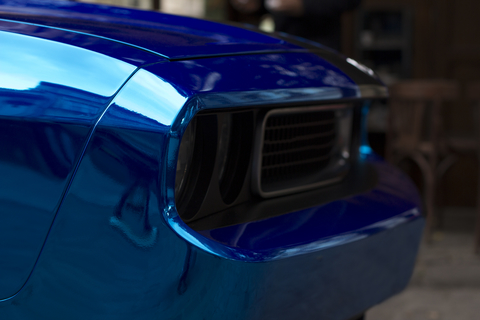 Posted by Freeway Auto Body on Nov 30, 2019 in Blog
Whether you have bought a brand new car or invested in an amazing new paint job, you want to keep your vehicle looking pristine and new.
You can't control the environment and you can't put your car in a bubble – so how do you keep your paint job looking good?
Freeway Auto Body are experts in car body maintenance and paint color matching. We know how to keep your vehicle looking brand new. Here are some tips for keeping your paint job looking perfect:
1. Avoid Commercial Car Washes
A car wash may be quick and convenient but the brushes can potentially cause abrasions to your vehicle's paint job. The harsh chemicals used in commercial car washes may also cause damage.
Drive-in wash bays, where you pay money for a time limit on washing, might be a safer bet but even then any debris and grit left on the brushes could scratch your car's exterior finish.
2. Wash Your Car Properly
In order to keep your vehicle looking shiny and new, your best bet is to wash it yourself. However, you still need to be careful when DIY washing your car in order to prevent damage to your paint job.
Be sure to use a car-safe washing solution and avoid using dish soap (which can be harsh on your car's paint). Opt for soft cotton or microfiber rags instead of sponges, which can collect dirt and grit that can cause scratches on a vehicle's surface.
Dry your vehicle thoroughly with a soft cloth – allowing your car to drip-dry may cause minerals and dirt to remain on your car after the water has evaporated.
Lastly, follow up with a high-quality wax to give your vehicle a protective coating. It is recommended to wax your car at least every 3 months to protect your car's color and finish.
3. Clean Off Bird Droppings ASAP
Bird droppings, bug leftovers, and tree sap can all be damaging to your vehicle's paint job if not cleaned off right away. The acidic nature of bird droppings can leave permanent stains on your car's finish while sap and bugs can be difficult to remove the longer they are left there.
To remove sticky sap and bug guts, opt for purchasing a bar and tar remover – trying to simply wipe the mess off your vehicle may result in smearing and a larger mess.
4. Park Carefully
The most common surface damage to a vehicle's finish occurs in parking lots when another driver's door hits yours. Although these accidents are innocent, they can cause surface damage to a car's paint job.
Avoid this mishap by pay attention to where you park. Avoid tight spots and try to park away from other cars if possible.
5. Touch Up Scratches
When your vehicle does suffer from scratches to the paint job, it's important to have them touched up right away. Even if the damage does not penetrate past the painted layer of the finish, it is best to have the damage corrected to maintain the value of your vehicle and to prevent any further issues.
Our technicians at Freeway Auto Body are trained in using the Azko Nobel Mixit colour matching system – a digital system that allows body repair experts to gain access to the latest color formulas in order to match your vehicle's paint color perfectly.
Want to keep your vehicle's paint job looking good? Contact Freeway Auto Body for a free quote to fix up your finish and make your vehicle look as good as new.