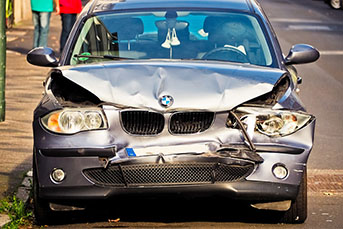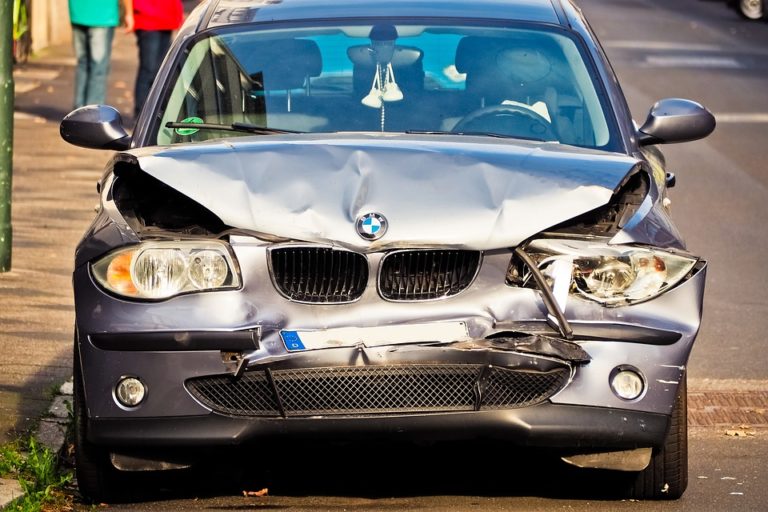 Posted by Freeway Auto Body on Jul 26, 2019 in Blog
Fender-benders are a common occurrence in the world of driving. From minor dents to scrapes, to more noticeable cracks, bumper damage can come in all shapes and sizes. Most people believe that unless their bumper is hanging from their vehicle, there is no need to worry about repairs. While a lot of bumper damage may seem cosmetic, it is important to have your vehicle inspected to ensure that this vital structure is structurally sound enough to do its job.
What is a Bumper?
A bumper is a structure attached to or integrated with the front and rear end of your vehicle. It is designed to absorb impact from minor collisions in order to minimize damage and repair costs. It is also important in protecting pedestrians from injury should they be hit by a vehicle.
Bumpers work by dissipating the kinetic energy created by impact. Kinetic energy is the energy of an object due to its motion, so when your car collides with another object, the energy of the impact is transferred to your vehicle. The bumper then takes that energy and spreads it along the front of the vehicle in order to prevent damage to the body and interior.
The bumper is also important in more severe accidents that may necessitate the need for airbags. When your vehicle experiences a front-end impact, the bumper is the first piece of the car to make contact. While it is displacing kinetic energy, it is also giving your airbag system sufficient time to deploy.
In most countries, like Canada, bumpers are required by law and must be structurally sound in order to pass a motor vehicle inspection.
Dealing with Bumper Damage
Any damage to a bumper can compromise its structural integrity. What may look like a simple crack can actually mean that your bumper is not capable of providing you the protection it is designed to provide.
While a bumper is not necessarily designed to protect you and your passengers, apart from allowing time for the airbags to deploy, it is crucial in preventing physical damage to the front and rear of your vehicle in low-speed crashes. Ignoring what seems to be a small issue on your bumper may created larger problems in the future should another impact occur.
No matter the damage to your bumper, it needs to be remedied. Depending on the severity of the damage, you can either have the bumper repaired or replaced.
Repairing the Bumper
Minor damages to a bumper, such as small scratches or dents, may be fixed by simply applying repair techniques to the bumper.
For small scratches, an auto body technician can fill, sand and paint any reparable scratches. In the case of dents, depending on the size, it may be possible to push the dent out.
Repairs are appropriate for any minor cosmetic damage that does not affect the bumper's protective structure and are relatively inexpensive. However, the cost of repair may increase if the repair is difficult and time consuming. In that case, it may be recommended that you replace the bumper instead.
Replacing the Bumper
If your bumper requires multiple repairs, it may be more financially beneficial to replace the entire bumper. Otherwise, any deep scratches, cracks or larger dents that cannot be pushed out will require a bumper replacement.
Another consideration is whether or not any damage has occurred to the clips or tabs that hold the bumper onto the impact bar of the vehicle. If these pieces are damaged or broken, it is recommended to have the bumper replaced. Simply gluing these pieces back into place is not sufficient against wet and cold weather and puts you at risk of having your bumper fall off while you are driving.
When a bumper requires replacement, an auto body technician will remove the existing bumper and install a new one that has been painted to match your vehicle. The price of replacing your bumper will vary depending on the model of your vehicle.
Bumper Removal
Even if the damage to your bumper can be repaired, the bumper may still have to be removed to do so. Bumper removal should be done by a licensed and trained auto body technician, since many of today's modern vehicle components are integrated into the bumper.
For example, many newer vehicles feature decorative trim on the bumpers that needs to be removed before taking the bumper off. Other modern features, such as warning systems (back-up sensors, cameras, warning sensors), airbag sensors and air intakes (some vehicles have cold-air intakes mounted on the front bumper), may be joined to the bumper and could be damaged when the bumper is removed.
It is recommended that a licensed and expert auto body technician perform the removal to avoid any additional damages to any of your vehicle's systems that are integrated into the bumper.
We Can Help
Our friendly staff will be more than happy to provide you with a detailed estimate conducted by a trained estimator. From there we can help you secure insurance approval if necessary before beginning the repair or replacement of your bumper.
Don't wait until minor damage to your bumper becomes a major problem. Contact us today!