Posted by Freeway Auto Body on Oct 9, 2017 in Blog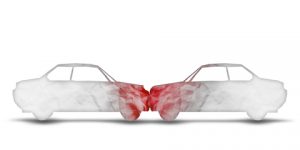 Getting into a car accident is undoubtedly a stressful time. The steps you take immediately following an automobile accident can save lives, reduce injuries and help ensure a quick, painless settlement of your car insurance claim. Read on as Freeway Auto Body outlines how to manage the aftermath of a car accident.
Immediately
The following are steps you should take immediately after an auto collision has occurred:
Check for injuries. First off, make sure you and your passengers are safe. If you're severely injured, try not to move until emergency personnel arrive.
Move to a safe place if possible. If you're able to, move to a safe location away from the accident.
Contact emergency services. Report the accident and get help to the scene if necessary. Remember – the presence of an officer is not always necessary, so use your best judgement.
When Safe To Do So
After safety has been established, take the following steps:
Exchange information with the other driver(s). You'll want to collect as much information as possible right away from the other driver(s) involved in the accident. Try to get information like:

Names and contact info of all drivers, passengers and witnesses
Driver's license and license plate numbers
Insurance information (company, policy number and contact information)
Make and model of all vehicles
Location of the accident

Document the scene. It can be helpful later on to have some photos of the scene of the accident, as well as of the damages to all vehicles involved.
Notify your insurance and start the claims process. It can be a good idea to call your insurance company while you're at the scene to make sure you're able to collect all the information they require to process your claim.
After You've Talked To Your Insurance
Once your claim process has started, it's time to determine where you'd like to get your vehicle repaired. Your insurance company will most likely have some recommendations, but keep in mind that you have the final say on which auto body shop you send your vehicle to.
Freeway Auto Body Can Help
If you've been in an auto accident and are looking for quality collision repair, contact the team at Freeway Auto Body today to get a free quote.