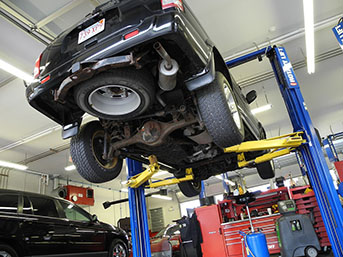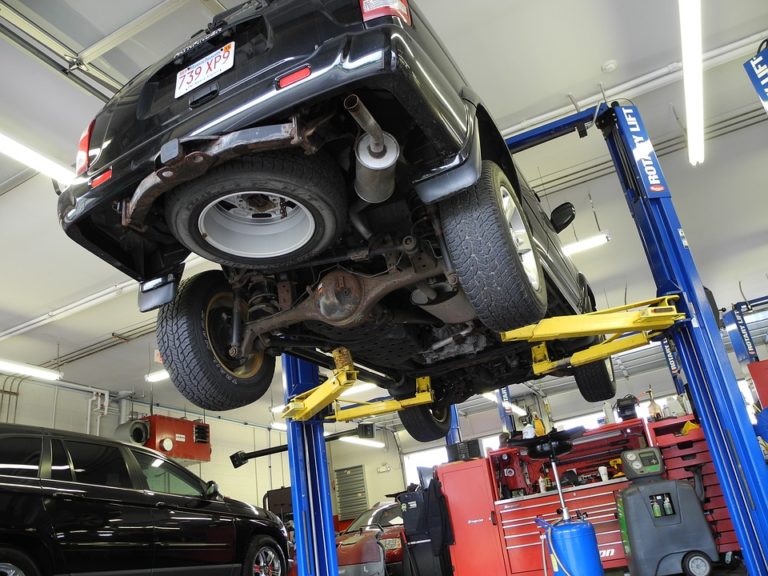 Posted by Freeway Auto Body on Jun 30, 2019 in Blog
When you live in a city like Edmonton, you have many choices for your auto body repair needs. Choosing the right team of technicians can be challenging and you want to make sure your vehicle is in good hands.
Thankfully, you can easily check for the following clues to see if an Edmonton auto body shop is the right choice for you. Paying attention to things like qualifications, customer service and reputation can ensure that whatever your auto body repairs needs, you will be receiving the best value for your money.
If you are looking to have body work done to your vehicle, keep an eye out for the following things:
What is an Auto Body Shop?
At an auto body shop, technicians fix vehicles that have been damaged in an accident or other incident. They do this by cutting off the old parts, connecting new parts, filling holes and repairing scratches, dents and dings.
Some auto body shops also deal with mechanical repairs, since even a minor collision can cause damage to the machinery of the vehicle.
Technical Certifications
When you have your vehicle repaired at an auto body shop, you want to make sure that the business and its technicians possess the appropriate expertise, knowledge and skills. This can be indicated by the technicians' certifications as well as any awards the shop has received.
A reputable auto body shop will have these certificates and award displayed for customers to view.
Written Estimates
In this day and age, everyone wants to save money and often shop around in order to do so. Look for an auto body shop that will inspect your vehicle and provide you with a list of what needs to be repaired, what parts are required and an estimated labor charge for the work.
Click here to get a repair quote today!
Helpful Staff
No matter what you are spending your money on, you want to make sure you are dealing with friendly and helpful workers. Good auto body technicians are professional, courteous and willing to answer any questions you may have about the repair of your vehicle. Great auto body technicians offer personalized service and try to accommodate customers by offering services such as towing and rental vehicles.
A good team of auto body technicians understands how important vehicles are to their drivers.
Clean and Organized Shop
You wouldn't eat in a dirty restaurant, so you probably wouldn't want your vehicle repaired in a messy shop. A clean and organized shop indicates that not only do they have quality equipment to properly repair your vehicle but it also reflects the quality of the workers, management and the work done.
Reputation
With online reviews available at your fingertips, it's not difficult to get a feel for how reputable an auto body shop is. You can also ask for references from the shop, speak to friends and family who have used their services or contact the Better Business Bureau (BBB) for a rating. You can also take to social media to ask others what their experiences are or check the shop's website for testimonials.
Freeway Auto Body has been BBB accredited since 2010.
Warranty
A warranty is a good indication of how well the auto body shop guarantees their work. A lifetime warranty on labor means that the auto body technicians stand by their work and guarantee that it is done right. Check to see if the auto body shop partners with any local car dealers as their recommended choice for warranty repairs and collision referrals.
Need some body work done on your vehicle? Feel free to contact us!