AUTO BODY REPAIR, DENT REMOVAL AND COLLISION SPECIALISTS
SINCE 1969
At Freeway Auto Body Ltd., we're proud of our reputation for auto body repair excellence. Since 1969, we've been Edmonton's trusted source for quick and affordable collision repair services, auto body repair and dent and hail repair. From mechanical servicing of European imports to collision repairs on domestic vehicles, our team can work with all makes and models of vehicles.
With over 50 years of auto body experience, we know how to get your vehicle back on the road quickly and affordably after a collision. With our paintless dent repair and colour matching technology, you can trust that your vehicle will return to the road looking like new!
Collisions can be stressful enough as is. Let Freeway Auto Body help. In addition to offering towing across Edmonton, secured storage, and help arranging rental vehicles, we know how to work with your insurance company to make the repair process go as smoothly as possible.
Certified tradesman and owner John Peredery purchased Freeway Auto Body in 2001 and has continued to uphold the quality repairs and services that Freeway is known for. He stands behind every job that comes through our shop, offering a lifetime warranty on all labour. Freeway has attracted clients from across the country, and even from the United States, because they know that our friendly, personalized, and professional service can't be beat!
Contact us today for a free auto body estimate and experience our top level auto body service firsthand.
We're proud to be a BNI member.
Learn More About Freeway Auto Body!

I was recently in a car accident and took my car to Freeway to get fixed. Rick was so helpful and kept me updated throughout the process. My car looks brand new and they even cleaned the outside and interior for me! I highly recommend Freeway Auto Body!
2019 December 05. I recently had Autobody work done at Freeway Auto Body shop. Both John and Rick were extremely helpful through the process and the work done was excellent. They also were my advocate dealing with the adjuster that my insurance company assigned to the file to ensure that my interests were protected through both the estimate and repair process .Additionally, when the car was returned. they added a special touch by ensuring the vehicle was detailed both interior and exterior to a new car look finish. We were not expecting that. Thank you. I definitely have no qualms in referring .Cal Herauf
Got some front end work done and they did a wonderful job thank you Rick and John and Monica I will be back for other work I need done...
Excellent customer service.Flawless workmanship.10/10 would smash my vehicle again, just to get it fixed here.
Great service & very friendly team. Rick, Monika & Team went beyond the call of duty. I wouldn't take my vehicle any where else for body repairs. Thanks,Mohammed Sharif
Took my vehicle to Freeway after a collision to get repairs for that plus previous damage to another nearby area. Rick was always available to talk to and willing to give updates whenever I called. The quality of work is fantastic, the repaired areas look brand new and the polish job on the headlight that wasn't replaced made it look brand new. I wish I had taken before photos so I could compare them to the current state. The crew also vacuumed (and I think shampooed) the floor and floor mats, which was an unexpected surprise. I would recommend Freeway!
Above and Beyond.I was more than happy with the repair to my van. I walked in and received exceptional service for a quote and was able to get my van back in pristine condition. Rick Smither the manager is very friendly and answered all my calls and updated me on the repair as it went along. Very happy, would recommend them to anyone needing autobody.
We have needed the services of Freeway auto body twice this year. The first time was for a minor car accident, and the second time was for hail damage from the summer that wasn't. In both situations, the work was performed extremely quickly, and with no issues. We thought they would have an issue matching the unique gold colour on our 2018 Atlas, but the match was perfect, they even provided touch up paint. My family has been dealing with Freeway for may years and have always been impressed with the level of service provided. Highly recommend their work.
I recently brought in my Toyota Rav 4 XLE for repairs after I was rear-ended. I requested to have my vehicle repaired by Freeway Auto Body through my insurance company. John and Rick were nothing but efficient and helpful throughout the entire process. My vehicle was returned to me promptly and you couldn't even tell that the rear bumper and lift gate ever was damaged. Thank you again!
I brought my Hyundai Santa Fe XL to Freeway Autobody to be fixed after being rear-ended. It was a great experience. The staff are very courteous and helpful. Rick went the extra mile and ensured by making several calls that the cover for my muffler was replaced. Originally, the insurance company did not feel it needed to be replaced but it was damaged in the accident. My favourite part of this experience was that it was refreshing to be treated as a customer in a repair shop instead of like a woman. Courteous, kind, patient, efficient, helpful, knowledgeable and skilled staff. There are not enough stars to give. I would recommend Freeway Bodyshop to anyone who needs a repair to their vehicle.
Latest Blogs
Posted by Freeway Auto Body on Jan 23, 2020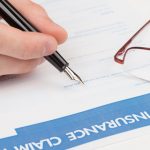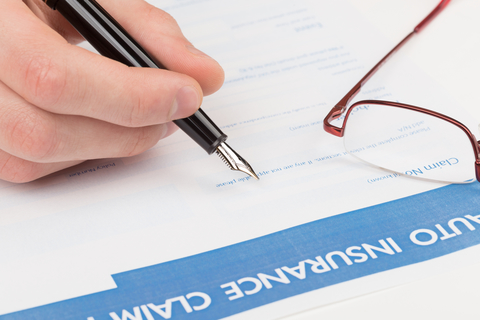 Most people don't know that It's your legal right to choose the auto body shop you want to use for your repairs Many Insurance companies have contracts with large chains, and that might make it easier for the insurance company but doesn't...Read More Here!
Posted by Freeway Auto Body on Nov 30, 2019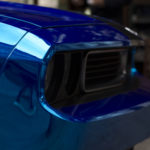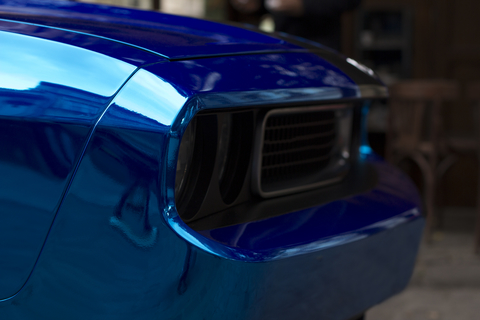 Whether you have bought a brand new car or invested in an amazing new paint job, you want to keep your vehicle looking pristine and new You can't control the environment and you can't put your car in a bubble – so how do you keep your paint...Read More Here!
Posted by Freeway Auto Body on Oct 30, 2019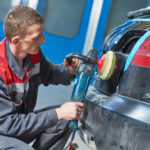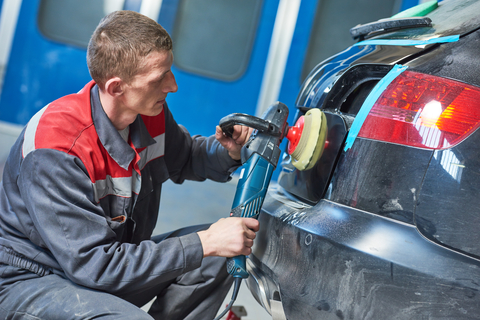 Our vehicles are precious investments and whether you are preparing for inclement weather, or avoiding collisions with other drivers, you try your best to avoid any auto body damage Unfortunately, dings, dents, scrapes and other more serious forms...Read More Here!