Posted by Freeway Auto Body on Aug 28, 2017 in Blog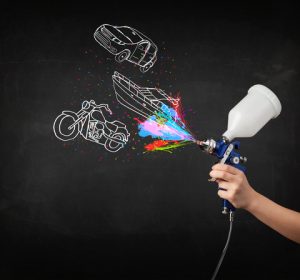 Vehicle paint can take between 60-90 days to completely dry and cure. How you care for your vehicle during that time will determine the quality and longevity of your paint. Read on as Freeway outlines some do's and don'ts when it comes to caring for your newly painted car that will keep your paint looking good as new for years to come.
DO
Hand wash your vehicle. In the first 30 days especially, it's best to use cool water, cool water only to rinse your vehicle. Avoid any detergents as they could dull your paint. After 30 days, you can use a mild detergent when washing.
Park in covered areas whenever possible. Try to steer clear of rain, snow, ice, bird droppings, etc. Stains that are formed in this period can be especially difficult to remove.
Avoid dirt and gravel roads. Hitting up a dirt or gravel road before your paint has cured will minimize the risk of getting a chip in your paint.
Be cautious to avoid spills. If you spill anything on your new paint job – windshield washer fluid, oil, antifreeze, etc – be sure to clean it up immediately to avoid any discoloration.
DON'T
Use non-automotive designed detergents when washing. Detergents that aren't made for vehicles can sometimes strip the wax and protective sealant on your vehicle's paint.
Scrape ice or snow off painted surfaces. If your car is exposed to the elements, be sure to take care when removing things like snow or ice. Don't scrape it off, brush it off wherever possible.
Apply any extra wax, polish or sealants. Applying any extra products to your vehicle before it has a chance to cure could jeopardize its finish and longevity.
Park your vehicle next to trees. The last thing you want to see on your newly painted vehicle is tree sap. It's not only difficult to remove but can harm your new paint.
Looking for a Fresh Coat of Paint?
Freeway Auto Body uses computerized paint matching software to ensure a perfect match that is pleasing to the human eye. If you have questions or are interested in getting your vehicle painted, give us a call today!